Tickets available!
June 17 – 20, 2021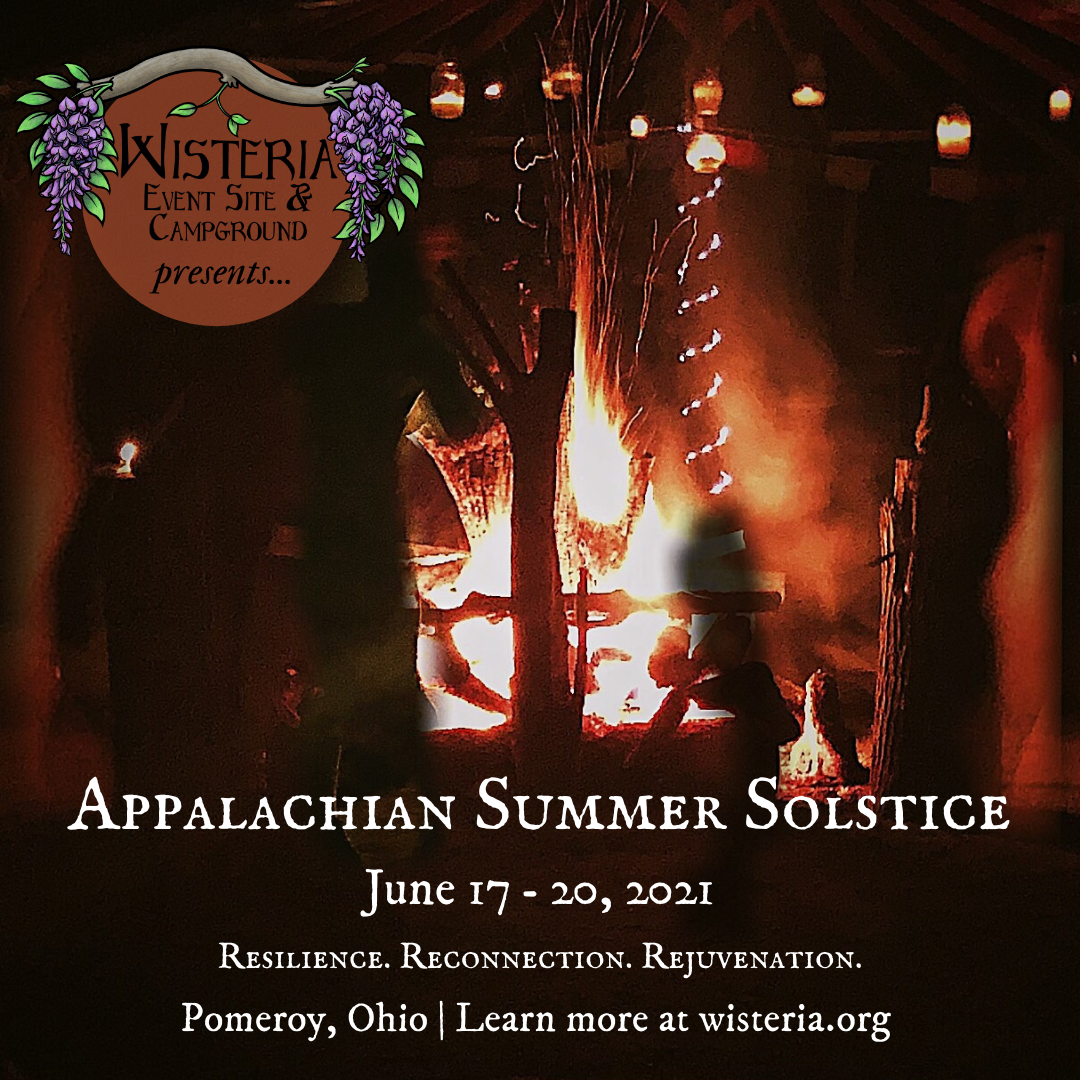 Appalachian Summer Solstice 2021 is a celebration of community, eco-spirituality, and Appalachian traditions old and new. This is our fourth year focusing on regional cultural and folk traditions. Post-COVID, we will be focusing on resilience, reconnection, and rejuvenation.
This year's event features keynote speaker H. Byron Ballard who will be hosting the discussion The Ragged Wound: Tending the Broken Spirit of Appalachia as well as other workshops. Join us in the evenings as we celebrate with live music from Hill Spirits, Brother Hill, Ben Keith Stewart, and Megan Bee with local craft beer from Jackie O's Brewery in the verdant and intimate Green Man Tavern.
Appalachian Summer Solstice 2021 offers the workshops, programming, ceremony, and community that we have all greatly missed. From drumming in Pawpaw, to Main Ceremony, to the Faerie Ball, come and rekindle your inner fire with us as we revere the Longest Day.
Caffeina's Coffee House and Hestia's Hearth Kitchen will also be open during the event. Check back for details on a pre-registration lunch and dinner meal plan soon!
If you have ideas for a workshop or programming that you would like to share, or for more information on offering a workshop, Please fill out a Workshop Application form. We will only be allowing a limited number of workshops. Applications are due by May 20th, 2021. Vending applications are also due on May 20th. Read more about vending here.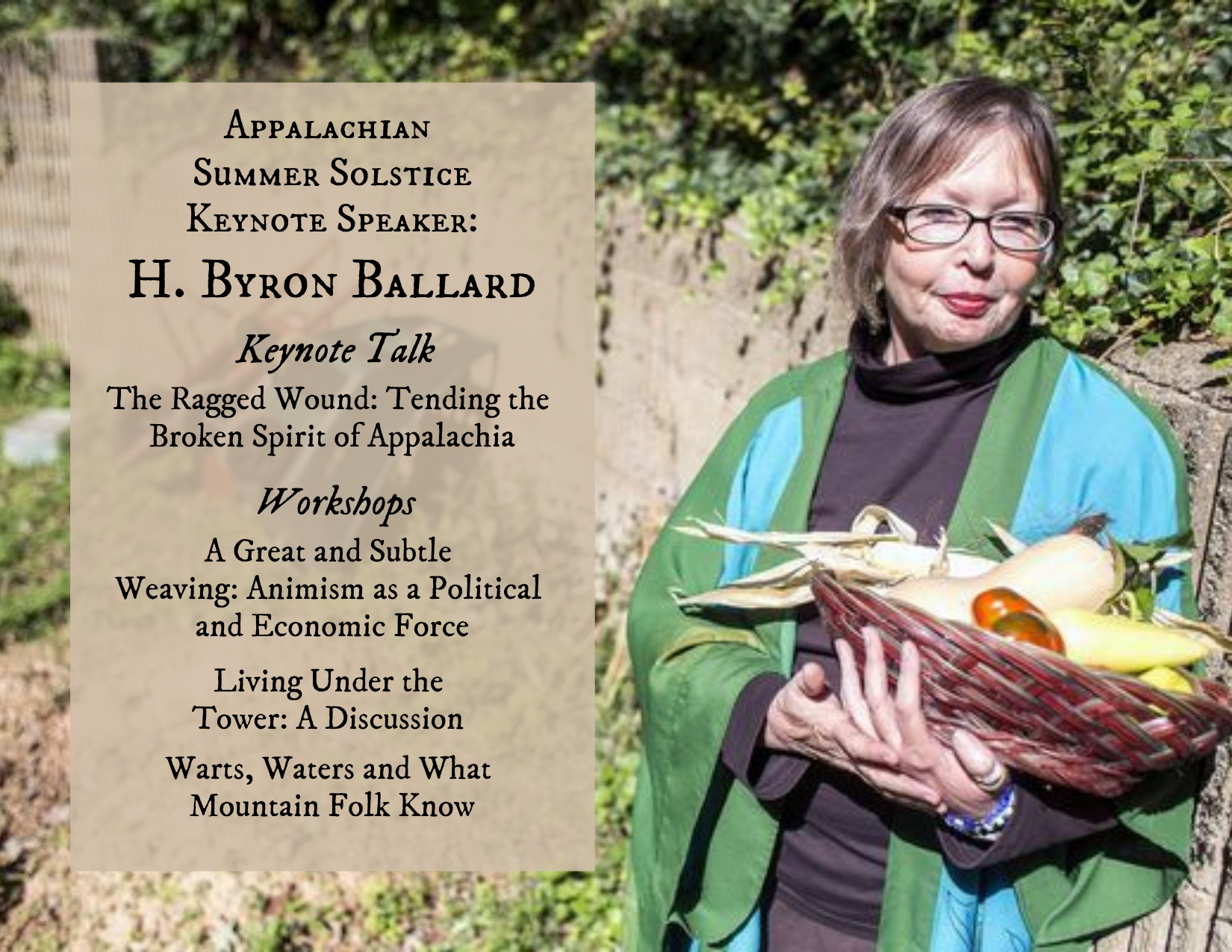 This year, we are offering an extremely limited number of work barter slots. In addition to free admission, work barter participants get additional benefits, and the opportunity to join a great team and make the magic happen! Apply to become a work barter participant here.  You MUST fill out a work barter application to be accepted for work barter. NO EXCEPTIONS! The deadline for Summer Solstice work barter applications is May 20th, 2021.