Tickets now available!
October 7 – 11, 2021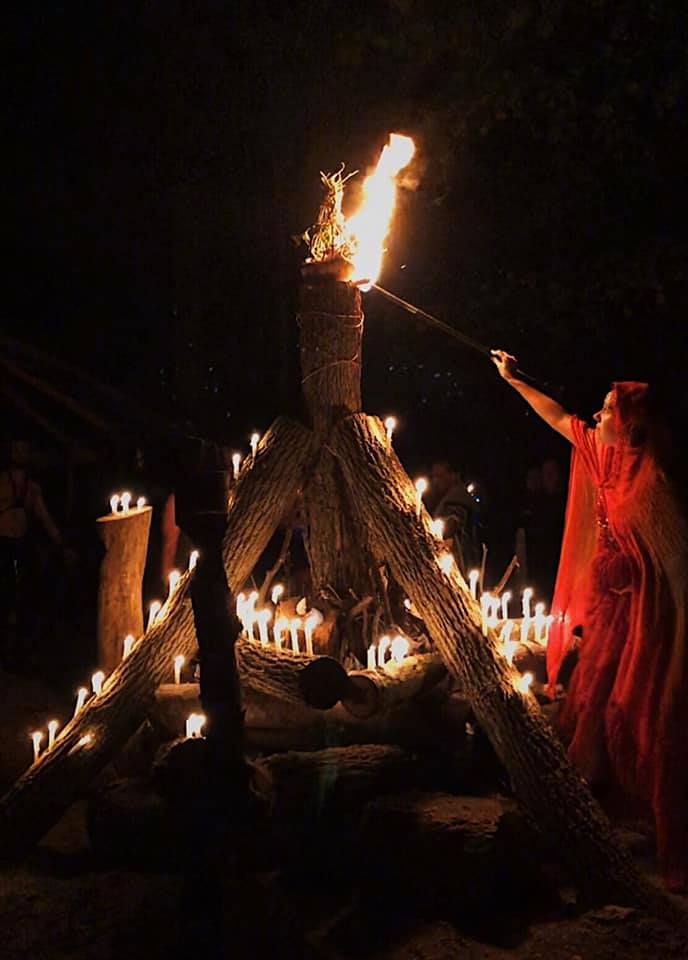 Autumn Fires celebrates the changing of the seasons with bonfires, local music, feasting, drumming, activities, and ceremonies.  Register here!!
Highlights of the event include pumpkin carving, pit kiln clay making, Stone Soup potluck, nightly bonfires at Pawpaw drum and dance fire circle, performances at the Green Man tavern, fire spinning, and more!
This year, we are offering an extremely limited number of work barter slots. In addition to free admission, work barter participants get additional benefits, and the opportunity to join a great team and make the magic happen! Apply to become a work barter participant here. You MUST fill out a work barter application to be accepted for work barter. NO EXCEPTIONS! The deadline for Autumn Fires work barter applications is September 1st, 2021.